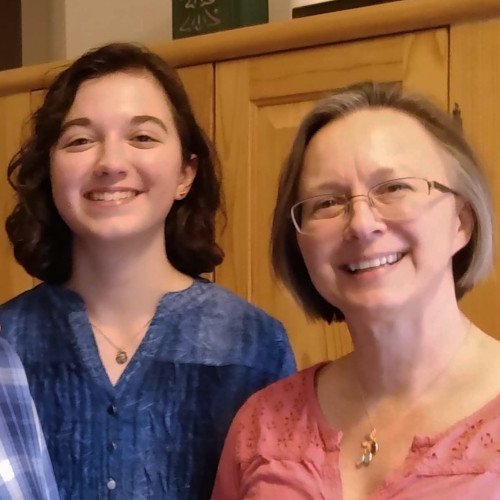 Meet the Morning Owls
A mother/daughter founded and operated small tech business, helping other small businesses by building beautiful and affordable custom websites.
Tell us who you are.
Morning Owls started as a mother/daughter team and now includes all members of our immediate family. After spending a few years assisting friends and family with their websites, we eventually realized that, in addition to enjoying the uniquly creative and technically challenging work of web development, we had developed the skills necessary to make a go of a business. Our work at Morning Owls soon became a passion to help others get online with their own websites, giving them independent income and independent voices. It's been a wonderful journey.
---
Why the name Morning Owls?
One morning our family was talking together about how Maggie and I had successfully gained enough knowledge and experience developing websites that we could actually form a small business to help others. Out the window Maggie spotted a big, beautiful, barred owl sitting on our fence in the early morning light. After that it seemed like we started seeing owls everywhere- dolls, memes, pictures... We decided it was a sign.
---
Is this your first business?
No, it actually isn't. Maggie started a neighborhood dog treat business when she was just 9 years old. She received a dog treat recipe in the mail from her grandfather and wanted to try it out. Our dogs loved them so she made some for our neighbors. They loved them and asked for more. Maggie and her brother created their own brand and started selling dog treats in our neighborhood. They maintained that business for several years. We took that business to the point of needing commercial equipment to go any further with it. That business was also a landmark for us in that it was our first commercial website!
---
How did you learn to develop websites?
In addition to the website for the dog treat business, we started off the same way many others probably do- we had WordPress blogs. Then one of Maggie's grandfathers mentioned that he needed a new website. He didn't have any experience building websites, nor the funds to hire anyone, so Maggie and I stepped up. Through that process we learned a lot. We learned that owning a website wasn't really that expensive after all. The biggest expense is the time investment to create the website and content. Eventually, Maggie's grandfather would commission a total of three websites, including one with e-commerce functionality. That gave us a lot of practice right up front. We did tons of research during that project, solving problems and fixing bugs, and had lots of Eureka moments along the way. After that, it seemed we kept bumping into people who needed websites for their small businesses, side-hustles, or to satisfy their own need for self-expression.
---
What platform do you use?
We started off using WordPress but we were frustrated that we couldn't get the design looks and layout exactly the way we wanted. Maggie is a visionary and has great ideas but the free themes were very limiting and frustrating to use. So we started building websites using just HTML and CSS. It was an environment we definitely knew how to control.
Then one of our friends wanted to add a blog to her website. That type of user interactive interface was something we needed an established platform like Wordpress for. However, we didn't want to be pigeonholed again by someone else's theme. So what's a girl to do? Build your own! And that's just what we did.
Today, Maggie and I can create custom websites in WordPress which gives us complete flexibility in design and layout and eliminates the bulk and awkwardness of out-of-the-box themes. This also gives our customers the ability to have better control of their site's aesthetics and an interactive voice to keep their site dynamic and involved.
---
Where'd you get your owl logo?
I'm glad you asked! Maggie and her dad worked together to make our logo. I love the symbolism of the one larger owl (which represents me, the mom), and the smaller owl (which represents Maggie, the daughter) close together on a branch. Although, these days Maggie is actually taller than me!
---
What is something you would like others to know?
Dana: I would like small businesses and individuals with products to sell to realize how important it is to promote your own brand on your own website. Many people don't fully realize how their potential is limited by focusing only on Social Media platforms.
Maggie: A functional, good-looking website helps give your potential customers confidence in your abilities and insight into your business. It is the modern equivalent of walking into a brick-and-mortar establishment to have a look around. Most customers only show up once if the first impression isn't good. A professional looking website gives the owner credibility whether their purpose is selling products and services or sharing opinions.
---
Have a question for the Morning Owls? Contact us here.