Gecko Industries is the website home of an innovative software developer. He uses his landing page to educate, promote, and distribute his free and open source product ParentalWatch.
Morning Owls created a simple clean design to match Gecko Industries personal style. We used an understated neutral color with splashes of bright green when links are hovered or accessed. The icons are flat and straightforward and the images help tell the story.
Landing Page
The landing page walks the audience through an understanding of what ParentalWatch does and the benefits of using such a tool. It also has an About section so you can learn more about the author.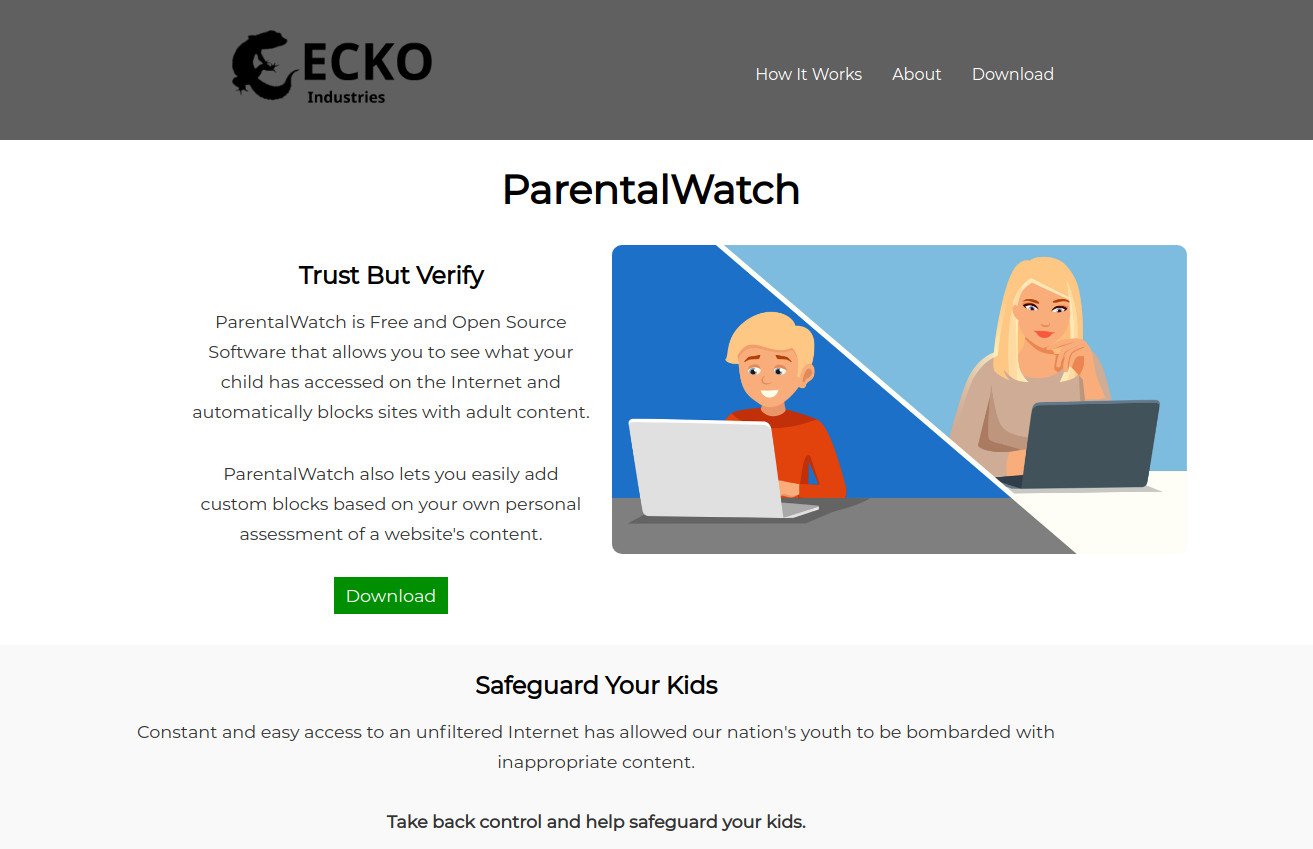 Menu Bar
We utilized a sticky menu bar to keep the Download link visible. The white links have a surprising bright green color when hovered and a nice scrolling effect when activated.
Tab Icon
Every Morning Owls' website incorporates the brand's logo or other unique identifier in the website tab at the top of the browsers.
Download
Gecko Industries product is a downloadable zip file with instructions on how to install and operate the software.
---
A landing page is the quickest and most cost-effective way to promote your brand and solidify your online presence. It comes with a three panel single-page layout and an email sign-up form. Your landing page should be the hub of your brand and source for garnering contacts.
Each of our packages comes with one year of hosting, site management, and system updates so you can focus on your own business and let Morning Owls worry about keeping your site operational.