Melissa Hartman at Heart to Hartman created her own blog in 2018 when she discovered a desire to share her knowledge and information about congenital heart disease. Having lived her entire life with a heart defect that has required surgery and recovery, Melissa sought out blogging as a way to build a community she can support.
Heart to Hartman's DIY effort was a good attempt but she soon discovered that technology and web building were not her thing. Melissa contacted Morning Owls Web Development in March 2020 to help her get her blog in a more usable condition. She knew that if she herself was frustrated trying to move around her own site this would be amplified by her potential audience.
Morning Owls went right to work and created a beautiful Tier 1 blog space. We brought focus and organization, we incorporated Heart to Hartman's custom logo created by her talented daughter, and we created a newsletter sign-up for those wishing to learn more.
Custom Design
Our Tier 1 custom build for Heart to Hartman incorporates her brand's signature color, their custom logo, a mission statement, a blog, and a newsletter sign-up. Right away any newcomers are able to see that this website is an informational site in support of congenital heart disease.
Brighter First Impression
Morning Owls livened up Heart to Hartman's landing page by bringing in a bright and energizing purple, adding a navigational menu bar at the top, added their custom made logo, and added an image that denotes health with its bright colors, hand weights, and heart shaped plate filled with healthy grains, nuts, and fruits.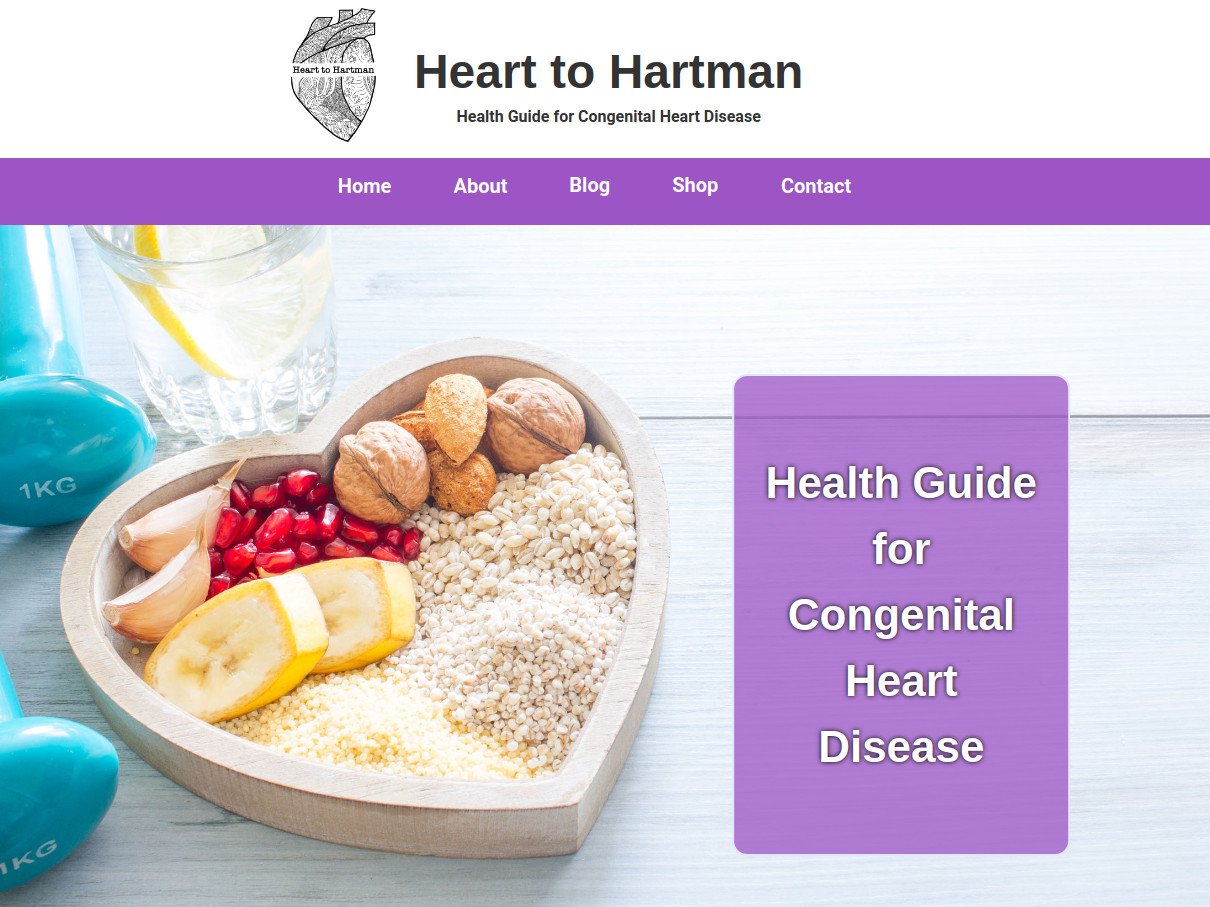 Better Organization
We prominently placed the blog categories on the landing page and at the opening to the blog page allowing readers a quick pathway to the information they are seeking out.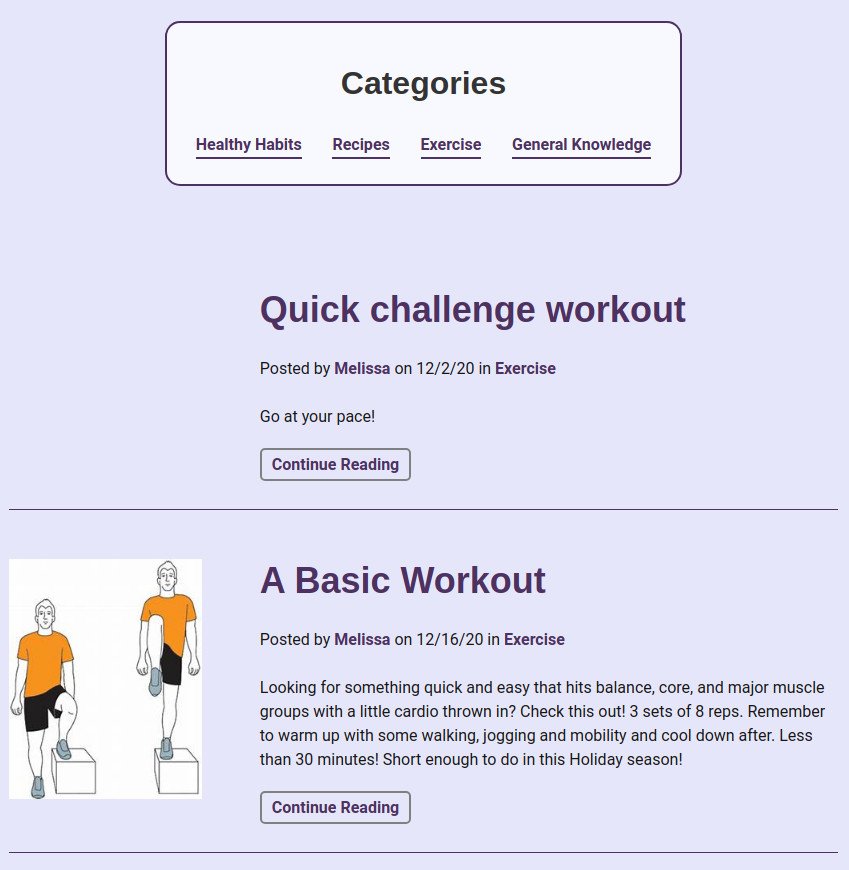 Promotional Links and Newsletter
Promotional and social media links as well as a newsletter sign-up were added to Heart to Hartman which helps Melissa's website become the hub of her client interaction and relationships.
Within Melissa's website she is able to post to her blog and share the posting with her various social media accounts all in the same session. Her postings are organized in an easy to understand and accessible way that helps her audience find the information they need.
---
Our Tier 1 package is perfect for the small business, hobbyist, or program that is ready to engage their readers or promote their classes, products, and other specials. It comes with a landing page and two additional informational pages such as an About page, a photo gallery, or a Services page. Plus a dynamic post that can be used as a blog or itemizing products or classes.
Each of our packages comes with one year of hosting, site management, and system updates so you can focus on your own business and let Morning Owls worry about keeping your site operational.