Morning Owls Web Development has had the great pleasure of working with Tina and Larry Strmiska while we created their new custom-built website for their business- BWK Rhodesian Ridgebacks.
The Rhodesian Ridgebacks are strong, beautiful dogs. We wanted a website that complimented them and let their natural beauty take up the space.
---
"Morning Owls, what professional, creative website developers. It was a very pleasant, peaceful, and professional experience, full of intelligent and masterful creativity from Dana and Maggie. They have produced a VERY ingenious and productive site for our Rhodesian Ridgeback farms. They are there when you need them, and prompt with all service."
Tina Strmiska
---
Maggie took the reins on this site, creating an elegant website with hints of playfulness that perfectly match these wonderful animals. From the pink and blue borders that help the visitor instantly see the gender of the pup…..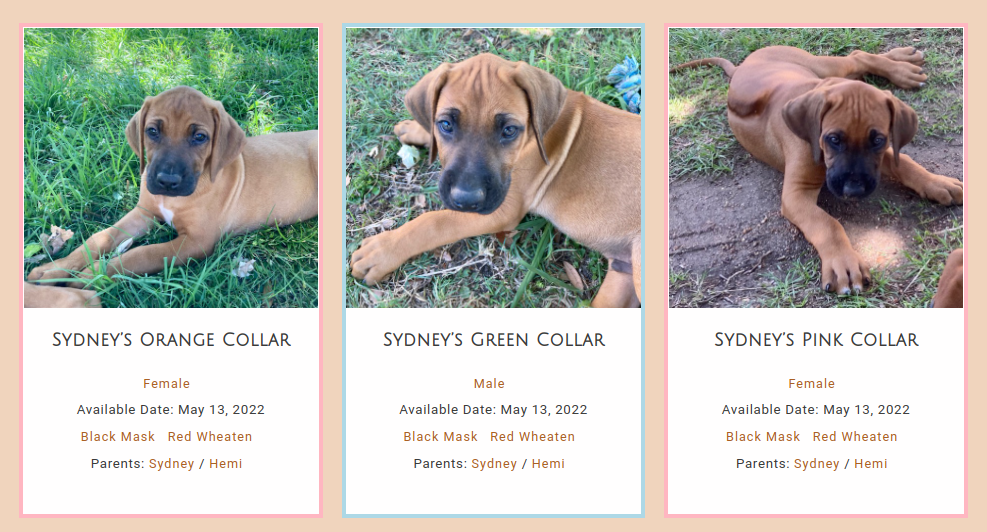 …. to the ridgeback silhouettes that seem to walk the pages.
---
"We LOVE our beautiful website created by Morning Owls. Many others are very complimentary of its beauty and how it just welcomes you in to search and absorb its offerings. The experience we had with Morning Owls Website Developers is 20 stars out of 10."
Tina Strmiska
---
Working with Tina and Larry was a great experience and we are so happy to add them to our Morning Owls' family. Our capstone for completing this project is a trip out to their ranch to play with all these sweet puppies.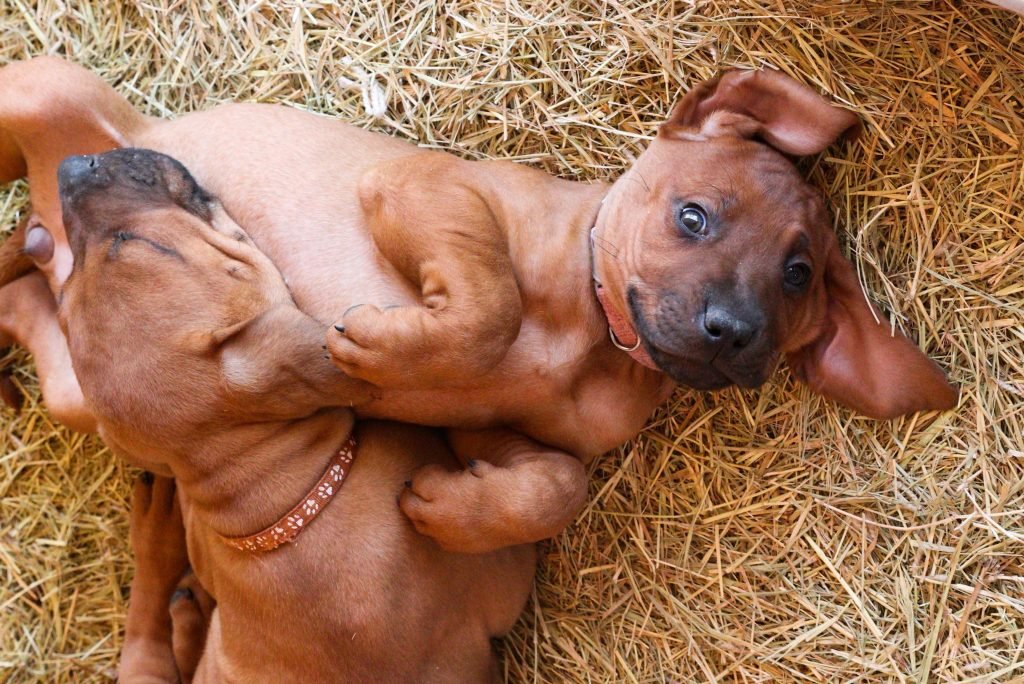 Check out their website to see the features we've added and how they are utilizing their blog space to give their visitors a more complete view of their business, connect with other businesses, and to boost their SEO.